Bay Area
School DJ
As full time professionals, California Disc Jockey staff take care to comply with all the guidelines of your school administration and dance committees.
Its time for the school dance! So who are you getting as the dj? Tunes r us of course! Our Djs can turn your school gym into dance heaven!
Contact Us:

Please Contact us if you have any questions at:

415.350.5474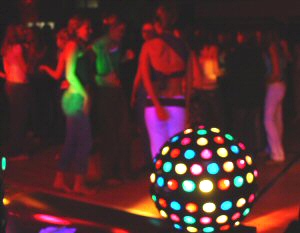 Dance to the sounds of Rap/Hip Hop, Oldies, Club songs, Disco, Alternative with games mixed in with your usual favourites. You name it we always have request book notepads and paper ready Plus, Tunes r us can supply lighting, fog machine, extra speakers, giveaway cds and much more to create the ultimate dance atmosphere. Maybe you've got your dance coming up? Tunes r us are experts in school dances, and we can even recommend some excellent venues and ideas. Tunes r us will also accept song requests in advance, so gather your friends!